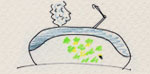 The Pesa Gama platform was an INNOTRANS 2012 highlight.
---
In 2012 we experienced the introduction of yet another Polish manufacturer on the market for modern locomotives. Pesa presented the all new Gama platform at INNOTRANS 2012. The name Gama was selected as the best name for the new locomotive, after a competition organised by Pesa and rynek-kolejowy.pl. Other good options were Raptor, Quadra and EnergyLok.
Pesa wants to offer both an (multi-system) electric and a diesel-electric version (2400kW) of the Gama. The first unit, no. 111Ed-001 is a four-axle version for 3kV voltage systems (read: the Polish domestic market). As electric locomotive, it has 5600 kW duration power and a additional, CAT C15 combustion engine for shunting purposes.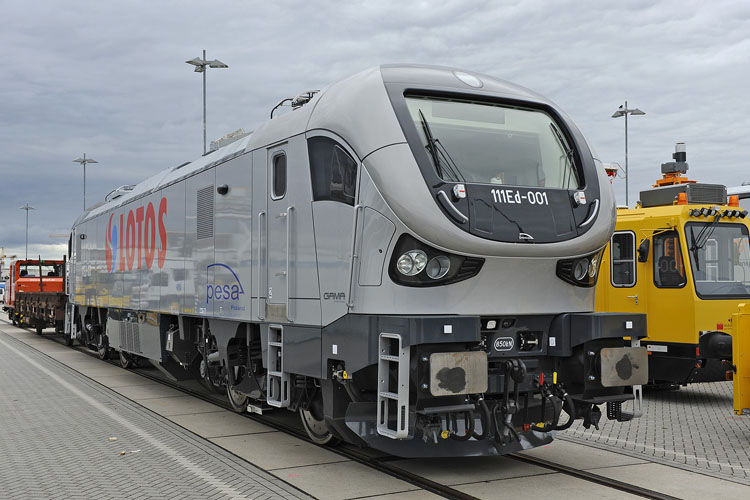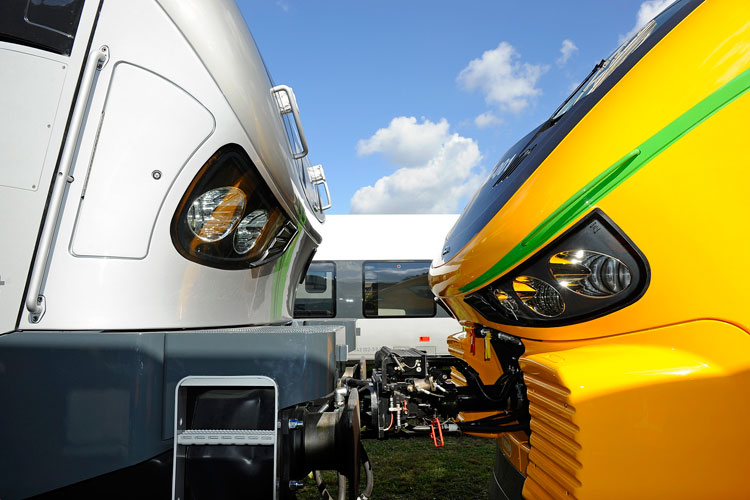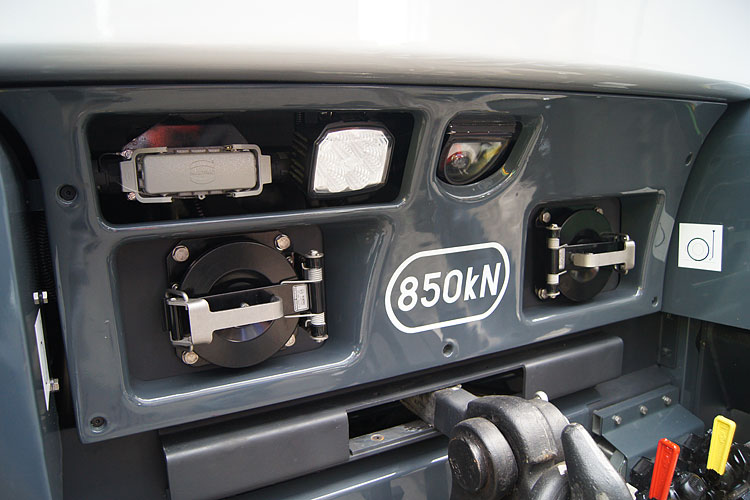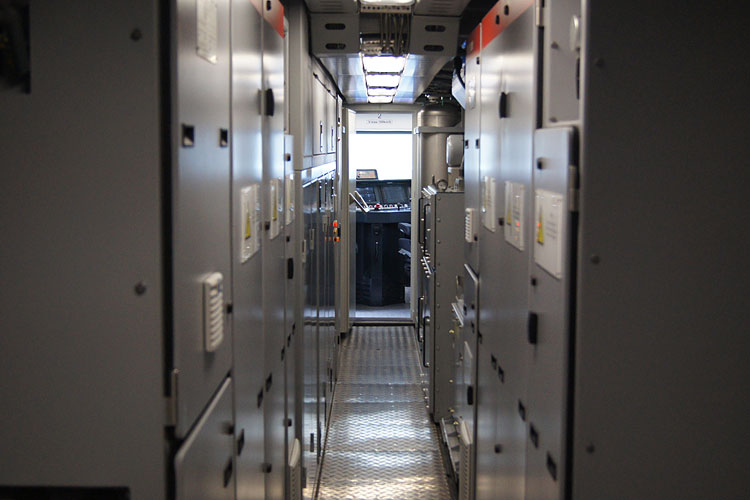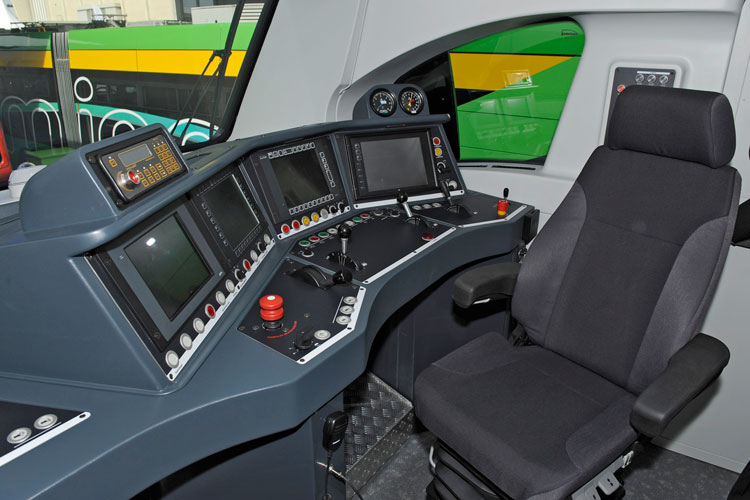 Railcolor.net comment: The exterior design of the Gama is in line with other modern locomotive products, and is resembling the design of the Pesa Link trainsets very closely. The dynamic elements can be found up front, where the roof lines of both meet in a bow underneath the front windows. Most remarkable detail are the extra daylight light units, similar to those that are now popular in the automotive industry (and were made popular by Audi).