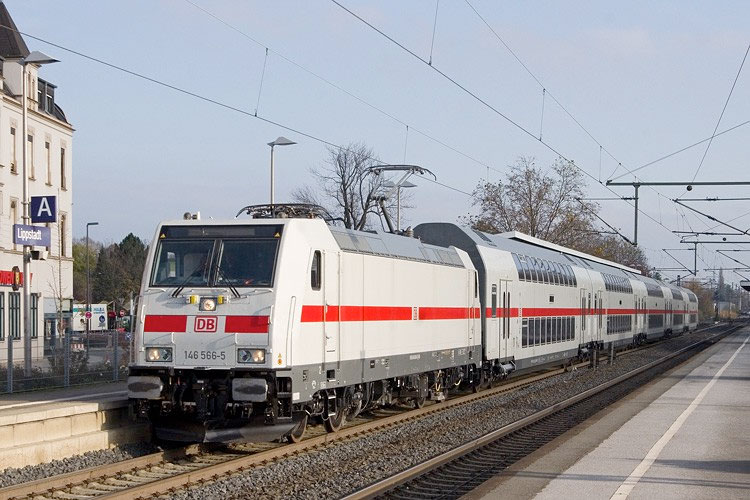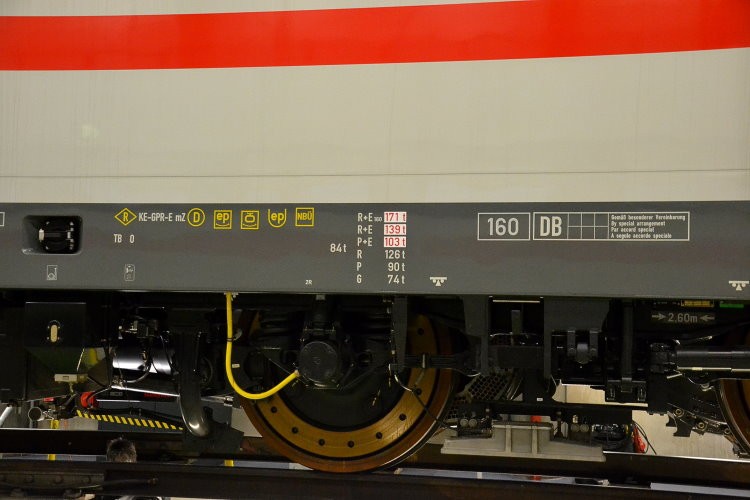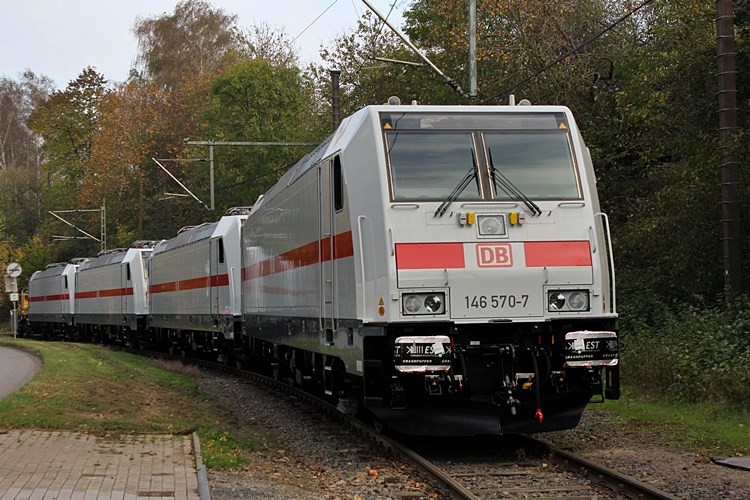 On 12.01.2011, DB Fernverkehr published the news that they had ordered 27 Traxx locomotives with P160 AC2 configuration, to be used with 135 new double deck coaches. Together they will form 27 rakes of 5 coaches with a high level of comfort and service aboard. With this new concept, DB Fernverkehr aims on lines with not that many travelers.
The choice of rolling stock was remarkable. For some time the DB was already negotiating with the industry about the how and when of the next generation rolling stock for the classic intercity-network (project ICx). There train sets would be the ideal solution. Next to that, Bombardier also had a self-propelled double deck concept on the drawingbord since 2008.. but nothing of that.
For this concept, DB choose for proven concepts. DB Regio already had 47 similar locomotives (the 146.2 series) locomotives and loads of similar double stock coaches. Because of the maximum speed of the locomotives, these InterCity-trains will have a maximum speed of 160 kph. – DB

background information
At that time, DB had massive quality problems and nearly no InterCity and ICE spare trains. This created an urgent need for more InterCity trains. They already had tendered a frame contract for a new EMUs for InterCity services (ICX), but negotiations with the preferred bidder, Siemens, was still without an outcome.

So to solve problems on the short term, DB found a creative solution. Bombardier rolling stock was ordered out of an existing frame contract for regional trains. This means that they didn't need to start a long tender procedure again. Next to that, both locomotives and coaches were of an already existing type, so services could start without a long trial procedure and period.

The interior of the coaches can easily be adapted to ICE level, the top speed is still 160 kph, instead of the normal InterCity speed of 200km/h. But at the press conferences DB Manager Ulrich Homburg said, that they'll try to homologate the trains for 185km/h. This value is chosen, because everything from 190km/h and above is rated as High Speed and has to meet the more complex EU rules of the TSI HS (High Speed) instead of the TSI CR (Conventional Rail).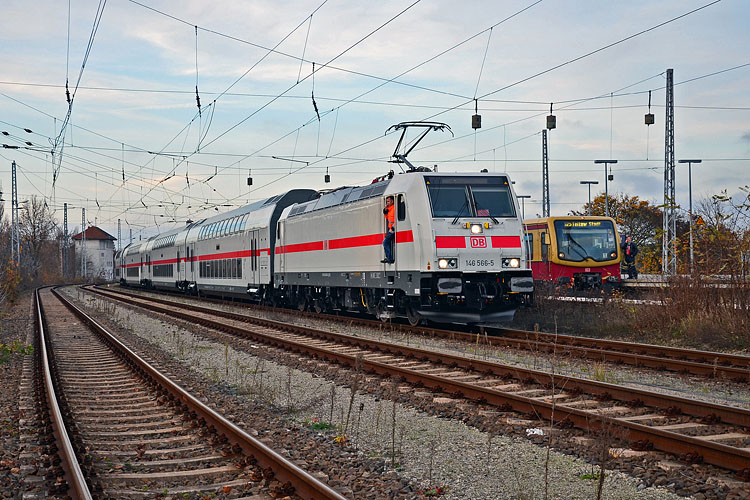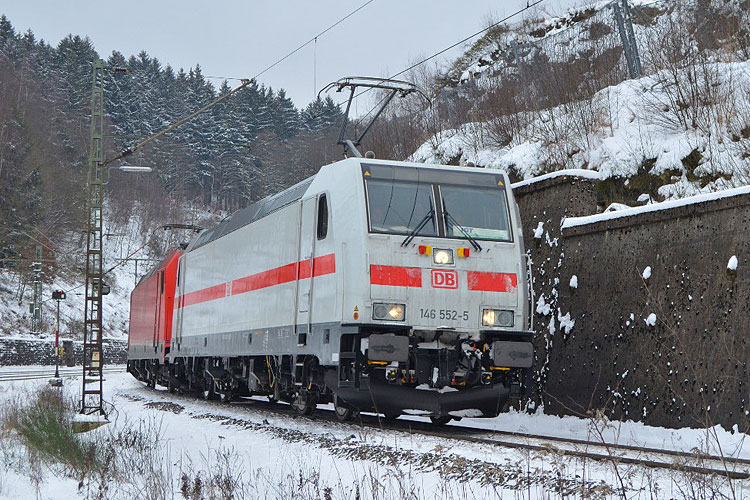 Delivery delay
Originally, Bombardier and the DB envisaged the delivery of the first trains for 2013. The idea was that selecting a type of train that was already in service would ensure a quick and seamless introduction in commercial service. But reality proved otherwise. The DoIC-trains are different from the regional versions. These differences are not restricted to a difference color and a more comfortable interior. Also the steering and control systems and the diagnose systems on board of the locomotives and coaches are different. The loading gauge of the double stock coaches is slightly smaller compared to the DB Regio versions.
The delivery of the trains was postponed several times. Production of locomotives and coaches was already well underway in 2013, but none of them were delivered. There was no approval yet. It took until November 2014 before complete DoIC-sets appeared on the German rail network for their first dynamic tests.