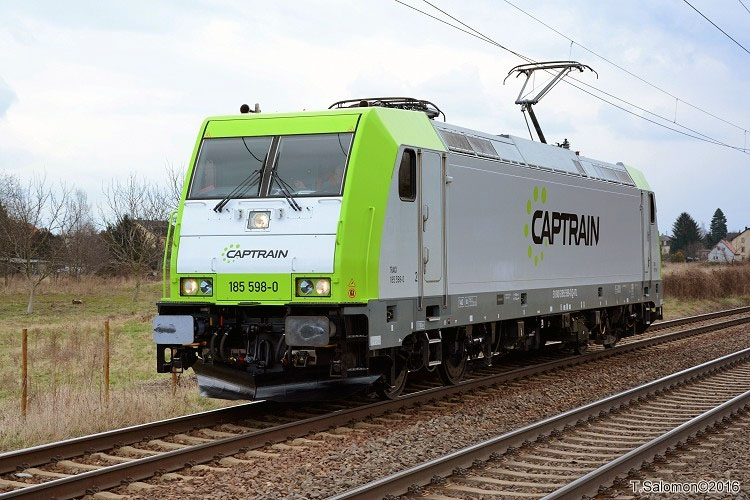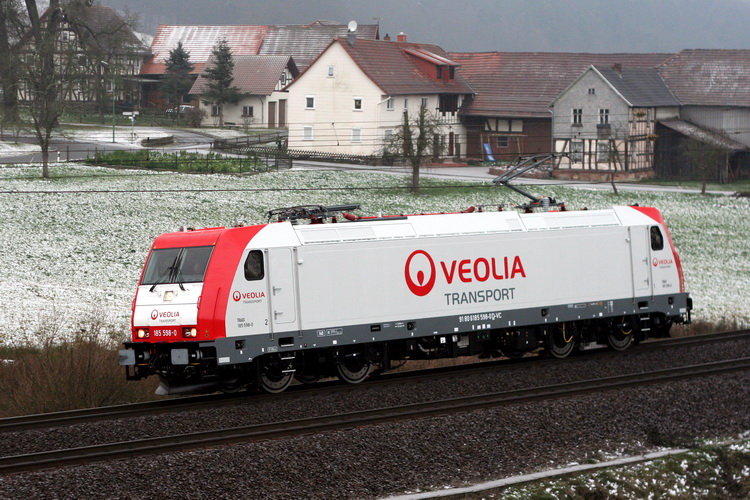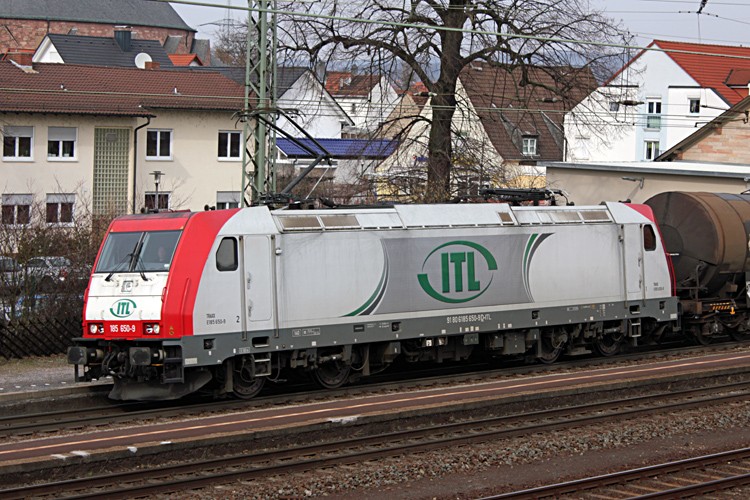 In 2007 Veolia Transport ordered nine Traxx units, with an option for twelve more. Of those nine units, three are configured as AC2 machines, to be used in Germany and Austria. In December 2008, 185 598 was the first to make a public appearance. After its maiden run the machine was stored around Kassel for almost a year. In October 2009 it was finally delivered to Veolia Cargo SAS in Nanterre. During that same month, unit 2 and 3 were completed, designated as 185 649 and 650. They were delivered to Veolia in November 2009.
At the end of 2009, Veolia sold its Cargo activities to SNCF and EuroTunnel. Veolia Cargo SAS was now property of SNCF and was renamed VC Holding. VC Holding was integrated in Akiem leasing per 01.01.2012. The three Traxx F140AC2 locomotives are primarily used by ITL from Dresden, the German operator also part of the SNCF concern.
In 2016 all three locomotives got the lime/light grey Captrain livery.