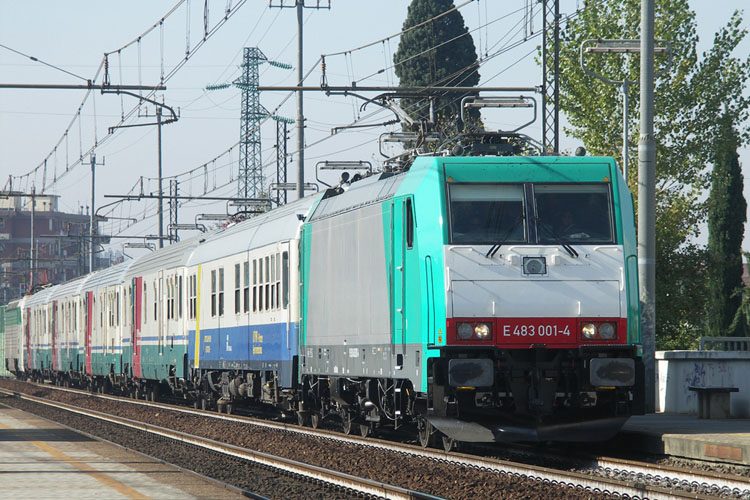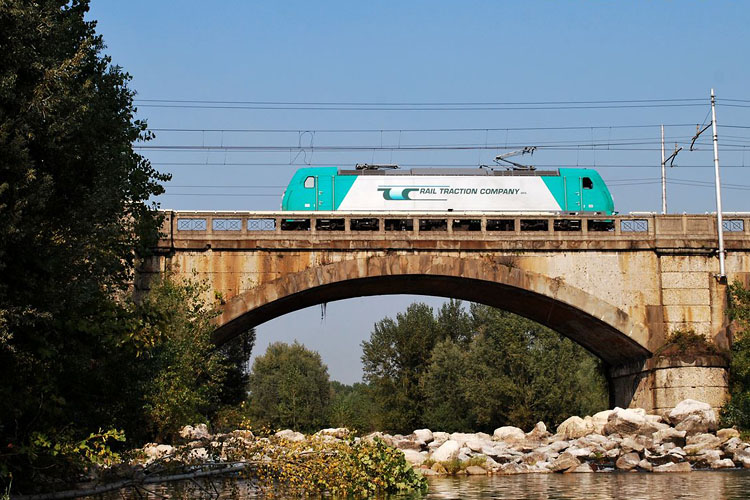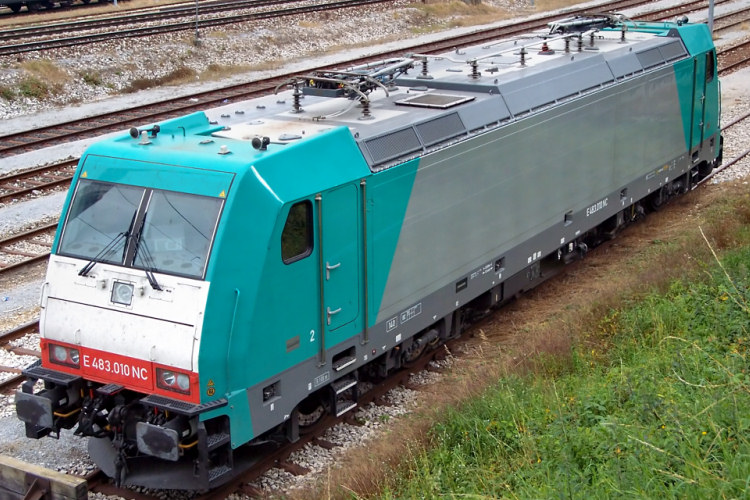 With its 2005 order for ten DC electrics, Angel Trains Cargo (ATC), at that time an UK based lease company property of the Royal Bank of Scotland, was launching customer for a new TRAXX product, the TRAXX DC electric, developed for DC markets (Italy, Spain, Poland).
The order was an important driver for Bombardier to develop the 2nd generation/evolution (2E) version of the TRAXX platform, including not only a DC version, but a multi system and diesel version as well. All versions share at least 70% of their components. The DC locomotive must be seen as a mutli system locomotive, after taking out all necessary equipment for AC voltage systems.
1st batch: 483 001-010
The first batch was ordered on 16.03.2005 and built in 2006-2007. They got the same livery in green and silver as the multisystem locomotives ATC was receiving at that time. The fronts were also white and red, just to have all the machines in the same livery. ATC locomotive 483 001 was built in Kassel and the very first TRAXX 2E machine to be completed. It had its roll-out in August 2006 and its construction process was monitored by personnel from the Bombardier assembly site in Vado Ligure, Italy, that would take over production of the DC starting with unit 002. So, 483 002-010 were built by Bombardier in Vado Ligure, where an official roll-out was held on June 5th, 2007.
2nd batch: 483 011-020
On 24.09.2007, Angel Trains announced a supplemental order for another ten machines, being part of a large follow-up order from that time. The designated 483 011-020 were constructed in 2008-2009. Most of them were stored at harbour of Vado for months, as Angel Trains could not find customers in a time of economic downfall. Only in December 2009 we could record the some first revenue earning services with 483 011 and 012
Ownership, company structure and the name of Angel Trains Cargo (ATC) have changed since the delivery of 483 001-020. Since 2010, the machines are property of Alpha Trains Italia.