Stadler L 4215/02 - MRS "901502"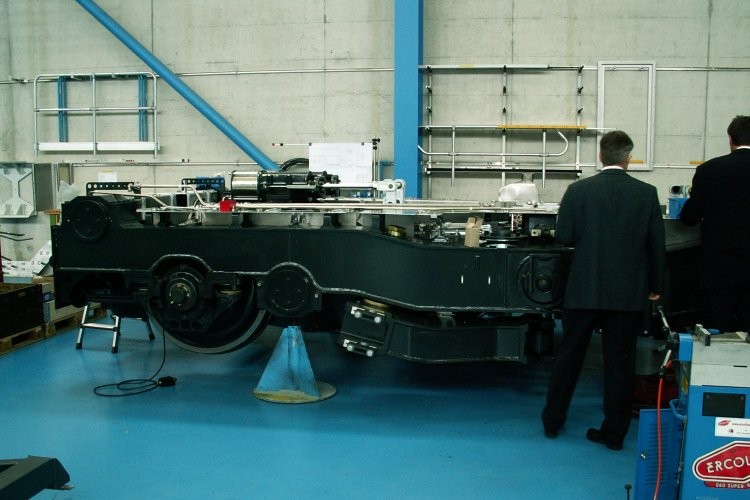 05.06.2012 - [CH] Bussnang, Stadler-Werke


Bogie of second locomotive. Under the bogie-frame, the special device which support rack-pinion transmission can be seen. The track (triple-Abt) is located under rail table. On the adherence section, the cog wheel is lifted to allow the passsing of switches.