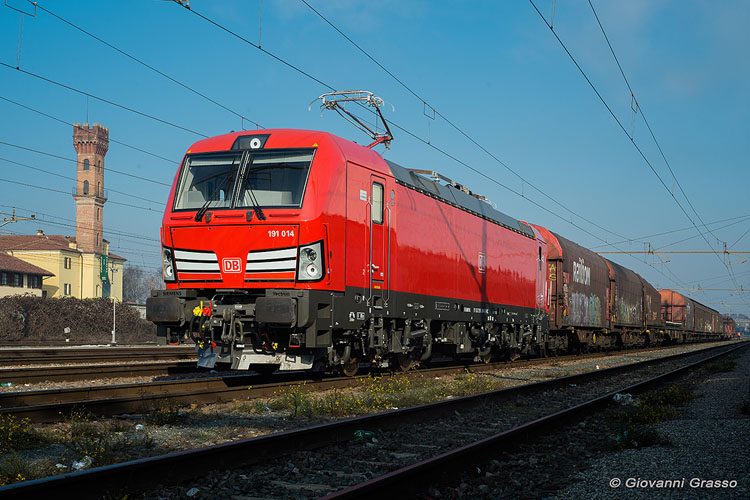 2015: Siemens is supplying eight Vectron DC type locomotives for operation in Italy. The DB Schenker Rail freight operator has a leasing contract for the locomotives with Unicredit Leasing GmbH. The vehicles are to be put into service from late 2016 onwards. With a maximum power of 5,200 KW, the top speed attained is 160 km/h.
"With this order and the future deployment of these locomotives, DB Schenker Rail will be able to continue improving its competitiveness in Italy," said Rüdiger Gastell, Managing Director DB Schenker Rail Italia.
"Again, DB Schenker Rail has chosen the Vectron DC. 23 locomotives have already proven their worth in freight transport operations in Poland. Now the same type is to be used in Italy. Our locomotives are well equipped for this new mission. Basic approval for Italy has already been obtained, so that the delivery time can be shortened considerably," said Jochen Eickholt, CEO of Siemens Mobility Division.